St. Mark's has a long-standing tradition of outreach to members of the local community. This outreach takes many different forms and listed here are some of the ongoing ministries that everyone is welcome to join. For more information on any of these ministries, please see the contact person listed.
Church Without Walls
Mary Dunklee
On the first Sunday of every month, Fr. Peter and members of the St. Mark's community participate in Eucharist outdoors at Court Square in Springfield. Everyone is welcome to attend and share the Good News with all who attend.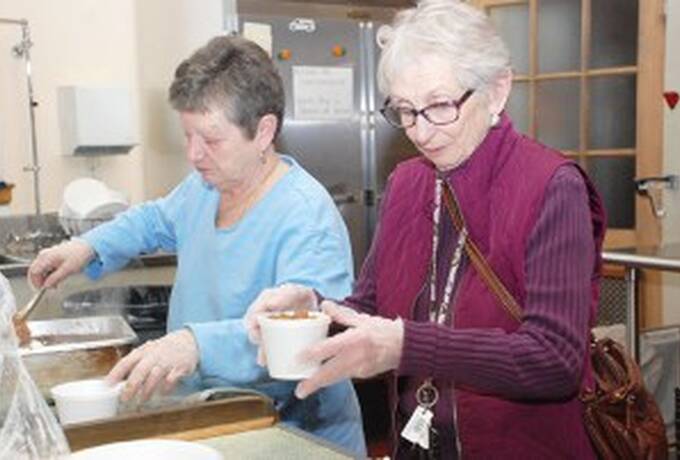 Loaves and Fishes
Mary Dunklee
The second Saturday of every February, April, June, August, October and December, members of St. Mark's prepare and serve a hot meal for those in need at the Community Kitchen at the South Congregational Church in Springfield. This has been a ministry of St. Mark's for more than 40 years.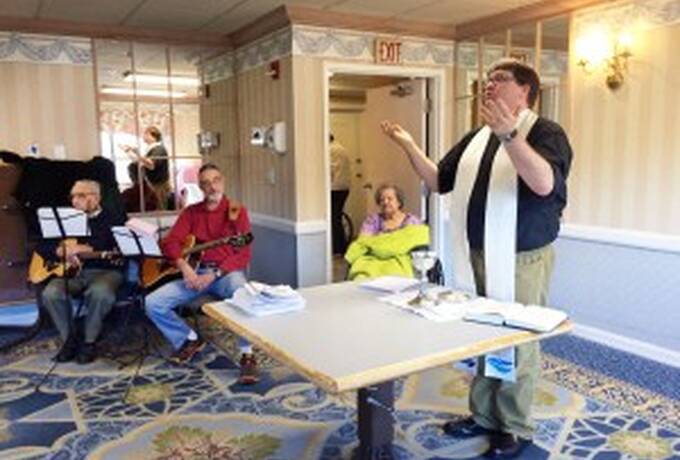 Nursing Home Ministry
Cliff Kerr
On the first three Wednesday mornings of each month, Fr. Peter offers a Eucharist to residents at two nursing homes in East Longmeadow. Members of St. Mark's provide guitar music and the singing of hymns at these services.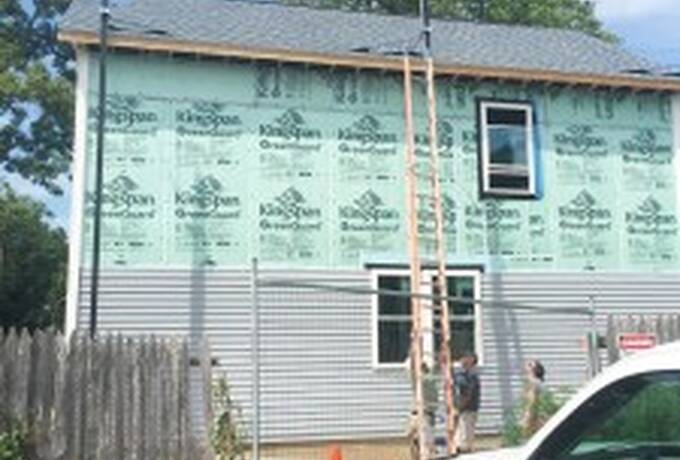 Habitat Circle of Faith Build
Jessica Lister
The St. Mark's community is participating, along with other churches and civic groups, in building a house on Allen Street in Springfield as part of Habit for Humanity.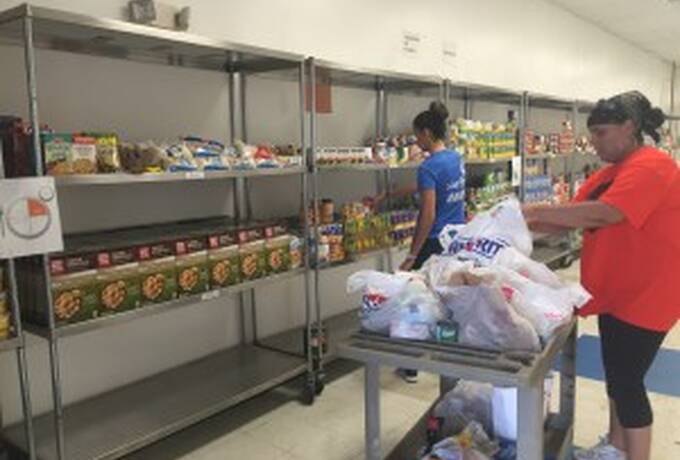 Open Pantry
Lori Decker
For more than 30 years, members of St. Mark's have been collecting food each Sunday for the Open Pantry in Springfield.
Grocery Store Gift Cards
Meg Schoenemann
By purchasing gift cards to Big Y and Stop & Shop each month, funds are raised to support the Open Pantry in Springfield.