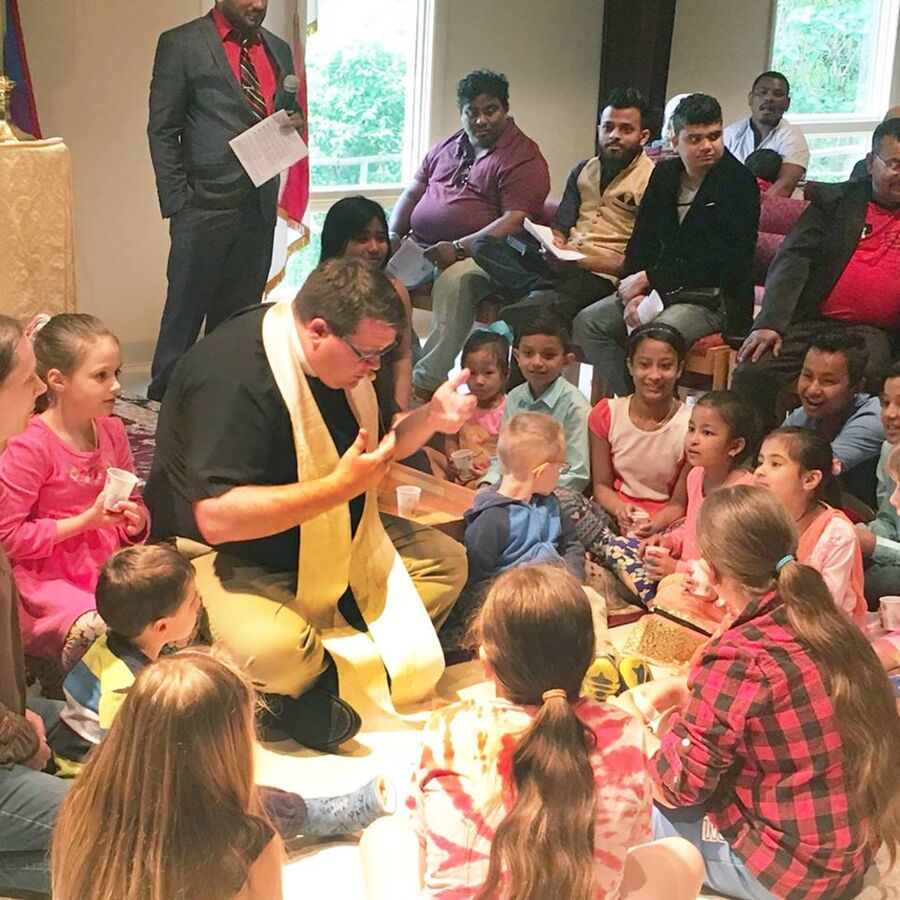 A Message From the Reverend Peter Swarr
Thank you for spending some time with me on the web today. I hope you've learned something more about St. Mark's, but even more I hope you have learned something more about God, and about yourself.  Here's why I say that. The world is full of messages that tell us that we aren't good enough, that we don't have enough, that we need to be something more...But God's message to us is that we are LOVED. Just as we are. 
My prayer is that you sense God's love and guidance with you today, and that you are reminded of that belovedness.  No matter who you are, no mater where you have been, you are loved; and you are valued, valued by God, and valued by this community of faith.
Here's the other thing...God wants us to grow into our true selves. God's desire for us is, according to Scripture, that we might have life, and have it abundantly. Much of the time, the life I'm living isn't exactly abundant, overflowing life. Which means I need to change...and I know that at least for me, it's hard to grow and change and develop without help
This is one of the reasons St. Mark's takes its mission to welcome all so seriously. We believe that all people reflect God and that they are radically, wildly loved. We also believe that we need each other to be more fully alive, more reflective of the wholeness of life God has in mind for us.
So, come, be part of this welcoming community. Come and belong. Come and remember that you are loved. Come and grow and experience the abundant life God dreams for you, me, and this sin-sick world.
Christ welcomed all, we welcome you.
Our Address
1 Porter Road, East Longmeadow, MA 01028
Our Email
Call Us