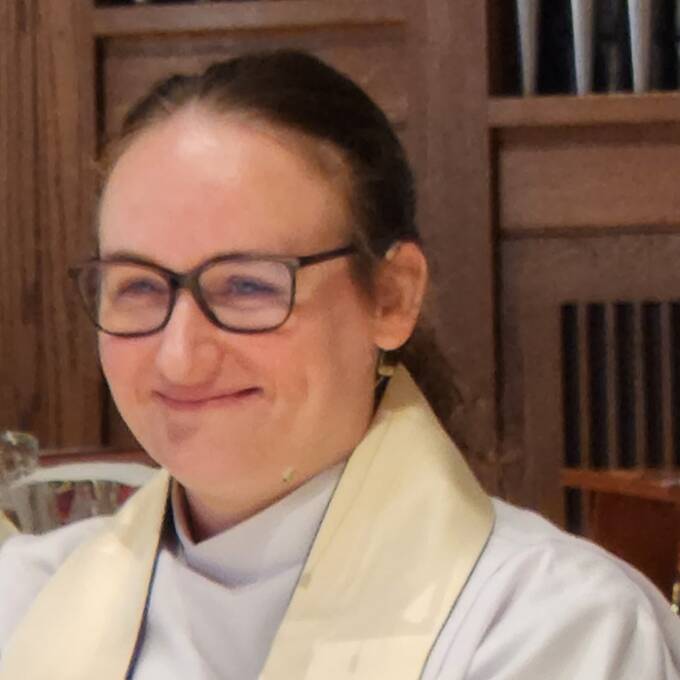 The Rev. Mia Kano
Priest-in-Charge
Rev. Mia Kano began serving St. Mark's as Priest-in-Charge in 2022. She was ordained an Episcopal priest in the Diocese of Massachusetts in 2020. She previously served Grace Church, Medford through the Episcopal Service Corps program, Life Together, and as Assistant Rector at St. Andrew's, Wellesley. Mia grew up in Connecticut, but her family and spouse hail from Eastern Massachusetts. She earned her B.A. in Religion (Islam) from Middlebury College in Vermont and her M.Div. from Church Divinity School of the Pacific in Berkeley. She lives in the rectory in East Longmeadow with her spouse, offspring, and dog.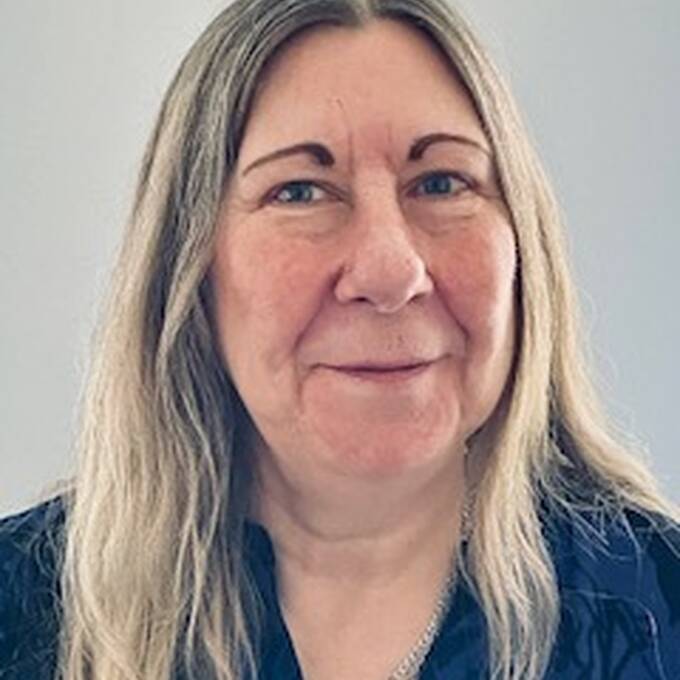 Sue Aveyard
Office Secretary
Sue happily joined the staff at St. Mark's in 2021 after working various roles locally in office administration, clerical and secretarial, and as a legal assistant, payroll administrator and computer help desk support at the STCC library and at Warren Elementary School, where she was the sole Tech Support Specialist for the school and other district schools as well. Sue is a published (on-line) writer and was a Massachusetts Relay Operator.
Sue holds two Associate Degrees in Legal Secretarial Science and Computer Information Technology and Security as well as several software specialist certifications.
Her outside-of-work interests include spiritual, enlightening and self-help reading and studies, some political activism, meditation, tapping and music. She enjoys being a spectator at live sporting events, as well as watching football, hockey, baseball and golf. Sue is active in candlepin bowling, tennis, walking, hiking and bike riding; and is working at learning to play the guitar.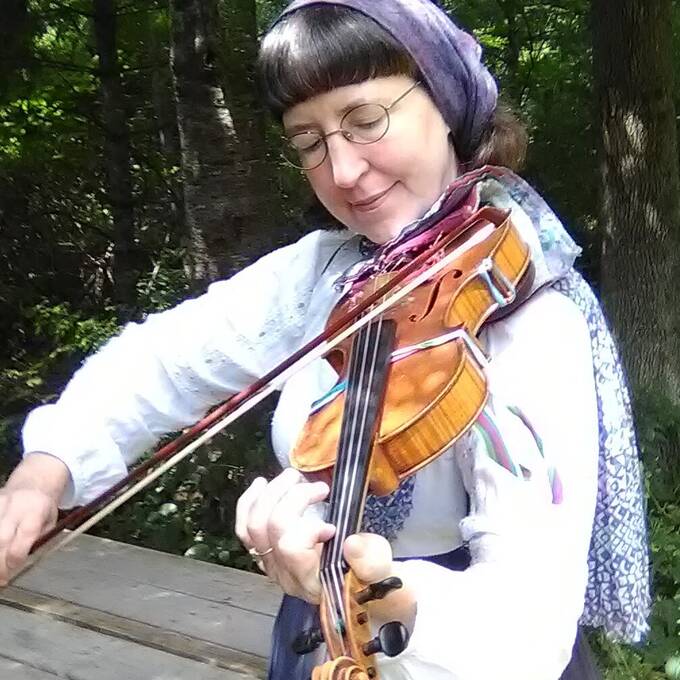 Sue Matsui
Minister of Music
Sue is an organist/choir director, school music teacher, composer, and author of Japanese children's books. Her calling is to collaborate with singers and instrumentalists to praise God through music.
Sue directs the St. Mark's choir, which is full of beautiful voices, and is one of the friendliest groups of people anywhere. The choir is taking a break from gathering as a group during the pandemic, but individual choir members and instrumentalists have continued to provide music for St. Mark's every week, both live and through collaborative recordings. The choir has created a Devotional Book of prayers and artwork during our time of separation. A second volume is in the works. We can't wait to be back together again, and are always ready to welcome new members.
Sue leads the St. Mark's children's choir and directs two pageants each year - a Nativity pageant at Christmas time and an Old Testament pageant for the Great Vigil of Easter. All are welcome to join either of these productions.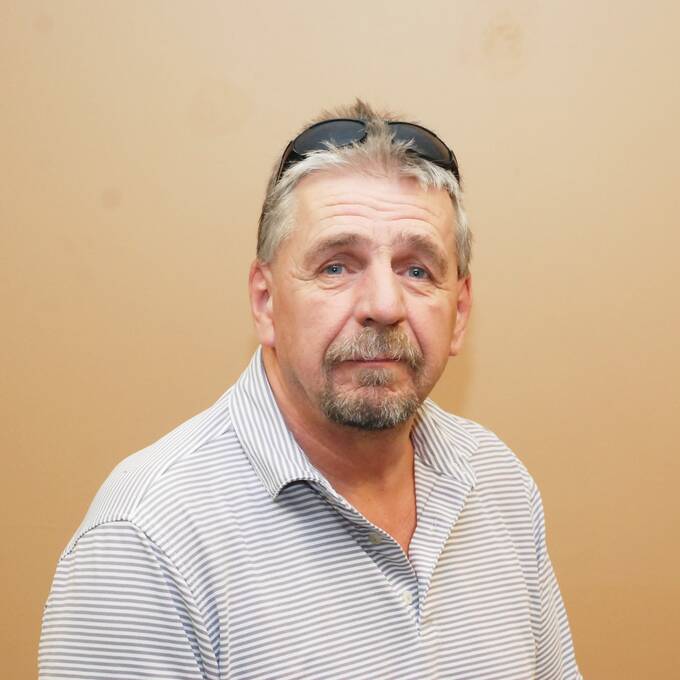 Jeff Benson
Sexton
Jeff Benson has worked as the parish Sexton for over five years. He and his wife both deeply care for St. Mark's and give their time and energy to help maintain and beautify this space. Although most people do not know him by sight his work makes our gathering on Sunday possible.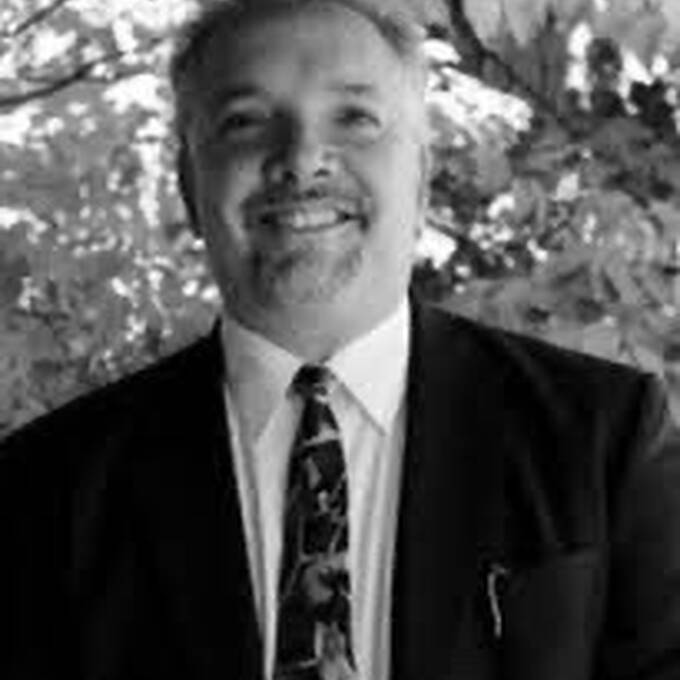 Dan Tapper
Co-Senior Warden
Dan has been attending services at St. Mark's Church since 1991 and has been a parishioner since 1999. He and his wife, Doreen, were married here in 1992, making this June of 2022 their 30th wedding anniversary. Their son Sam was baptized as an infant in 1999 and Dan, himself, was baptized at St. Mark's in August of 2002 after being raised Jewish. He lives with his family in Suffield, CT.

Dan has served in numerous leadership capacities at St. Mark's through the years. He served on Vestry from 2003-2010, including three years as Senior Warden from 2007-2010, and later served as Vestry Clerk from 2011-2016. He taught Sunday school for many years, helped lead numerous Vacation Bible School adventures, and served as a co-leader of the Journey 2 Adulthood group from 2009-2011, which culminated in our group's Pilgrimage to Grand Teton National Park in Wyoming. Most recently he served again as a J2A co-leader from 2018-2021 and also helped to coordinate the annual Art & Craft Fair.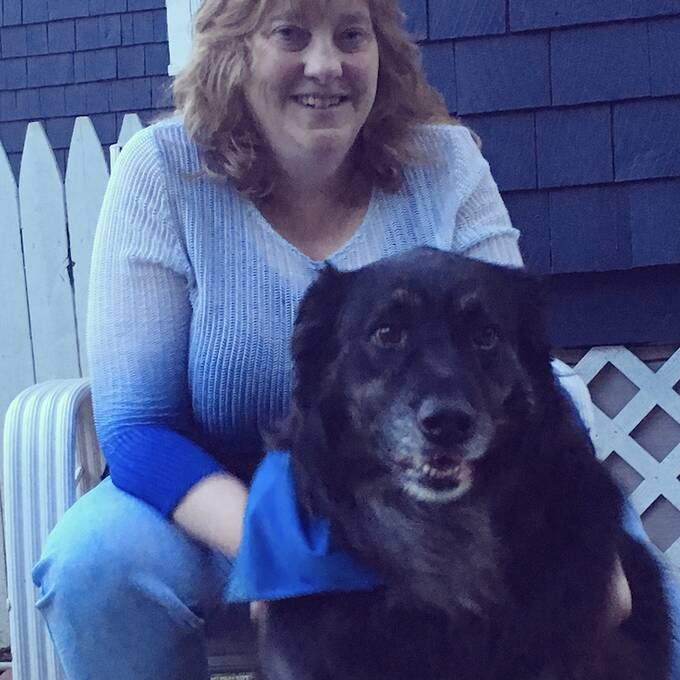 Chris Whitehead
Co-Senior Warden
Believe it or not Christine has been attending services as an active member of St. Mark's Church since she was just 5 years old. She started her spiritual journey in the halls of the original building during Sunday School. Her love for God has flourished over the years. Being raised by her parents in the Epsicopal church she knew this is where she would someday raise her family as well.
Chris and her recently deceased husband Jim raised two beautiful children at St Mark's Church-Isabella and Michael-Anthony. Chris has served in numerous roles at St. Mark's throughout her time here. She served on Vestry, taught Sunday School, led many Vacation Bible School groups, is an active member on Stewardship and has had a hand in many other ministry efforts at St Marks. She is often reported saying that St. Mark's is her home and she holds many parishioners in her heart as she does her own family.

Melinda De Cesare
Treasurer
As a lifelong Episcopalian, Melinda has wonderful memories of growing up in the church life at St. Andrew's in Longmeadow. Being a camper and a counselor at Bement Camp and Conference Center during the summers and later participating in parish life at St. Barnabas and All Saints Church in Springfield. She has been attending St. Mark's now for 15 years. She is looking forward to serving on the vestry and being a more active participant in parish life.
After teaching for 27 years in the Catholic schools in the Diocese of Springfield, Melinda retired from teaching in 2020, but continues to work part-time at her husband's business, Felix's Auto Repair and Towing in Springfield. Melinda and Felix enjoy spending time at his family's home in Italy and traveling in the United States. They also love spending time with their grandchildren.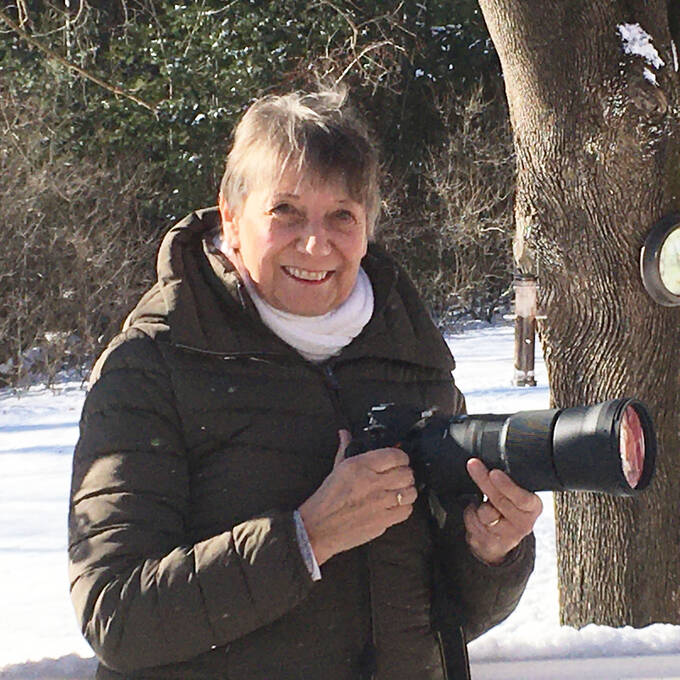 Claire Sygiel
Clerk
Claire has been attending St. Mark's with her husband Cliff Kerr since 1983. This will be her seventh year on vestry and she has a deep passion for helping those in need in our church and the surrounding community. She serves as co-chair of the Outreach Ministry Team and has worked with Loaves & Fishes, Church Without Walls, and the Big Blue Drop-In Center. Claire serves on the board of Greyhound Options, an adoption group for retired racing Greyhounds, and was a photographer by profession. Her love of nature can be seen in her Facebook wildlife shots.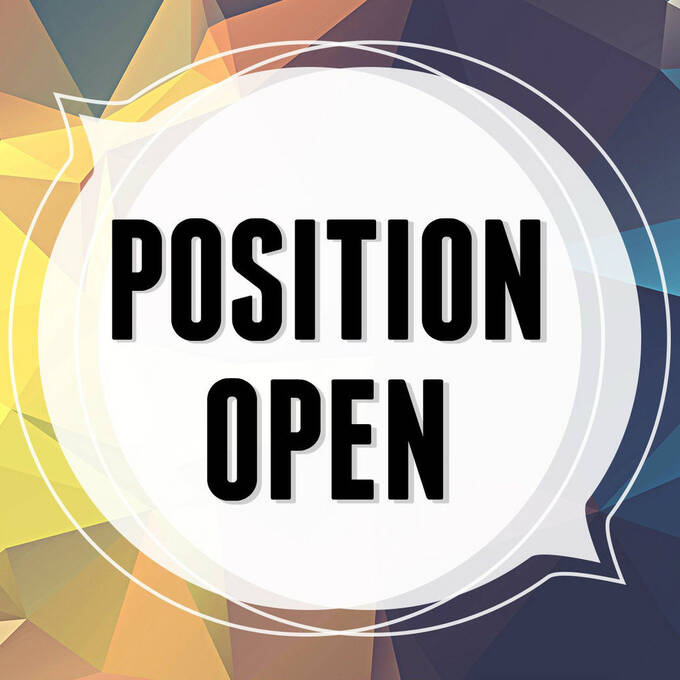 Open Seat
Junior Warden
If you are interested in this position, please contact Rev. Mia, Dan Tapper or Chris Whitehead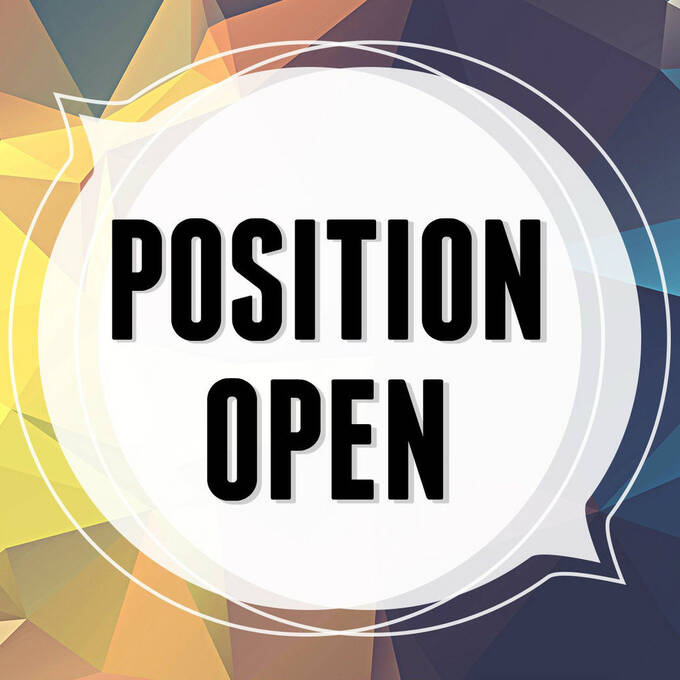 At Large Seat Open
1 Year Left On Term
If you are interested in this position, please contact Rev. Mia, Dan Tapper or Chris Whitehead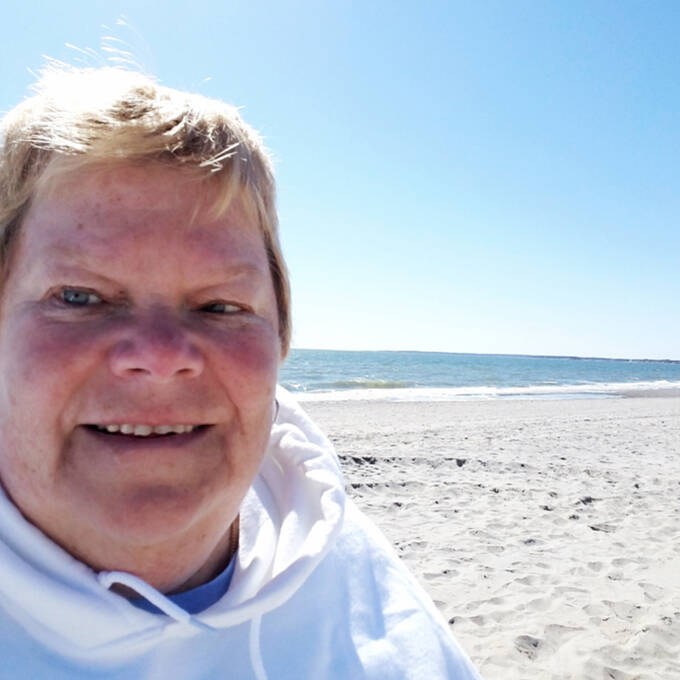 Meg Galbreath
1 Year Left On Term
Meg has been a member of St. Mark's since spring of 2012. She first served on Vestry from 2015-2017. Currently she is the Adult Formation Team leader and librarian of the Families of Faith Library. She is a graduate of Education for Ministry, and is a Deputy for General Convention '22, representing the Diocese of Western Massachusetts. She has participated in several church plays, taught Rite 13, and was a member of the Welcoming Committee. Beginning at Pentecost 2018 through Pentecost 2019 Meg was the admin for a Facebook group based on the book "The Bible Challenge'' by Marek P. Zabriskie, with over 100 participants. In 2018 the Adult Formation ministry ran a seven part series on The Way of Love, funded by the gift of a Diocene congregational development grant. Over 60 parishioners participated over several months.
Meg lives in East Longmeadow with her two sons, a daughter in law and her 7 year old grandson, and two very noisy parakeets. She is a Youth Services librarian in the Springfield City Library, and works with patrons ages 0-18 at the Indian Orchard branch. Her passions are teaching and sharing her faith, traveling, reading, the Red Sox, and swimming (ocean preferably).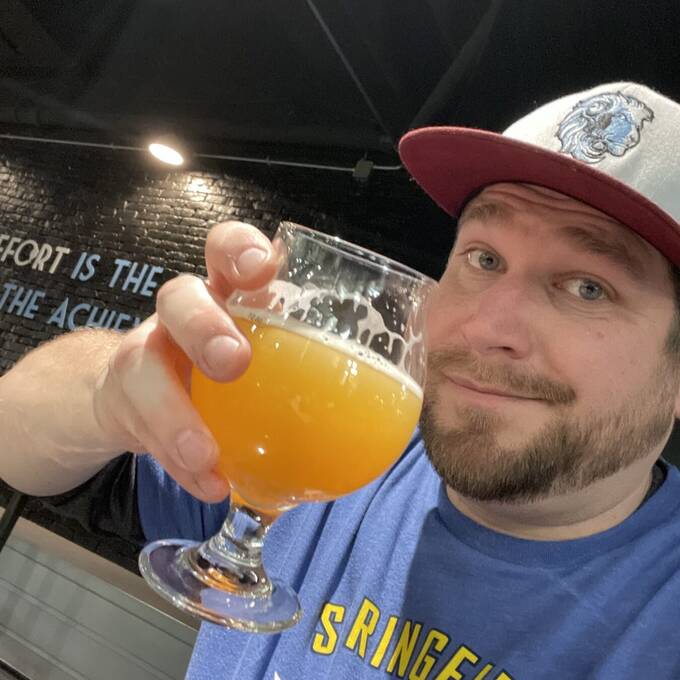 Rob Fitzpatrick
2 Year's Left On Term
Rob Fitzpatrick and his wife, Hannah, have been faithful members of St. Mark's for over six years. Rob is actively engaged not only in the church's community but also in the Western Massachusetts Diocese community. At St. Mark's, Rob's contributions are notable, not only a member of vestry but also including the building and grounds committee, where he plays an essential role in managing and scheduling the mowing team. Additionally, Rob has been instrumental in the development and implementation of the church's livestream program. He played an integral part in securing the grant for the equipment in 2019, which proved to be a prescient move, 10 months before the March 2020 pandemic shutdown.

Furthermore, Rob serves as the assistant treasurer, providing invaluable support in overseeing financial operations. In his capacity as a technical advisor, Rob assists the diocese in convention planning, particularly in the areas of streaming and audiovisual expertise. Beyond his work for the diocese, Rob works part time at St. Andrew's in Longmeadow, where he serves as their Sexton & White Lion Brewing Company as a bar-back. Notably, Rob is the founder and owner of 'Landscaping That FITZ', a company that specializes in providing exceptional landscaping services.
Rob Loves his beer and Thunderbirds where he and his wife are season ticket holders. He makes sure to get a picture with the mascot Boomer every game.

We are grateful for Rob's faithful service and dedication to our church and the broader community. His contributions have been immeasurable, and we appreciate his tireless efforts to ensure that our facilities and technology are maintained and operational.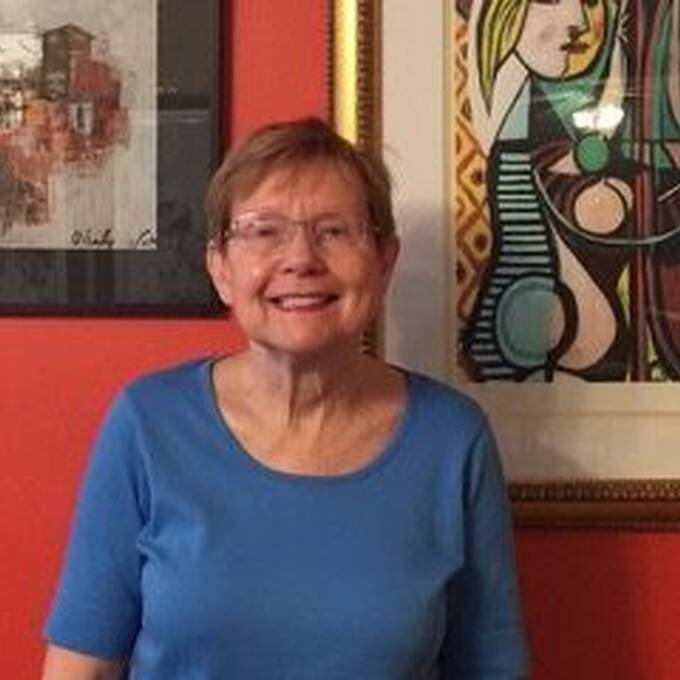 Karen Flygare
2 Year's Left On Term
Karen has lived in East Longmeadow for the past 42 years. She has 2 grown children who attended East Longmeadow schools, and 3 grandchildren. Prior to moving to western Ma, she lived in Holden MA. Now that she's retired, it is her goal to participate more fully in the activities, needs and challenges of St Marks.
Karen has been a member of St Marks since 1990. Her children were baptized here. Her daughter and herself were confirmed at St Marks. Currently she serves with the usher worship ministry, and outreach ministry. As a vestry member, she will work to have St Marks continue to serve the community. She believe's we can find creative ways to welcome in the community, increase membership and provide opportunities for member involvement.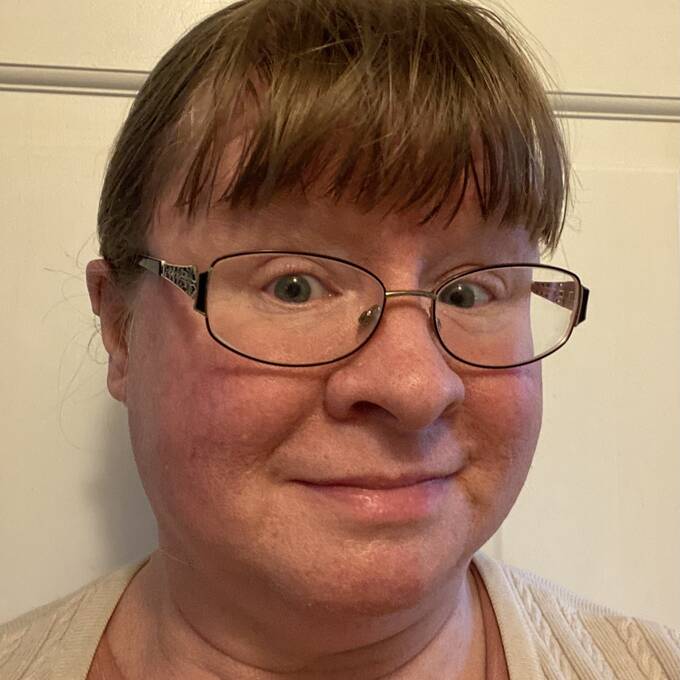 Christina Fairman
3 Year's Left On Term
Christina Fairman began attending services at St. Mark's in 2015 and was received into the church in 2019. Raised in the Lutheran Church (ELCA), she married into an Episcopal family and began learning about the active roles that the Episcopal Church of America has taken to address issues of poverty and injustice. At St. Mark's, Christina is involved with Outreach Ministry and Livestream Ministry and served as a Godly Play teacher prior to the pandemic.
Christina holds a BA in Psychology with a French minor from Earlham College in Richmond, Indiana, and an MA in Art History from the University of Kentucky. She is an Adjunct Lecturer in Art at Western New England University, where she has been teaching since 2012. Prior to WNE, Christina was a Children's Librarian as well as a Special Needs Paraprofessional. Her interests include learning languages, creating multimedia art projects, family genealogy, writing, and British detective shows. Her art has been exhibited at the Art Gallery of Western New England University and the Boston State House.
She and her husband Peter live in Springfield, where they share their lives with three wonderful cats.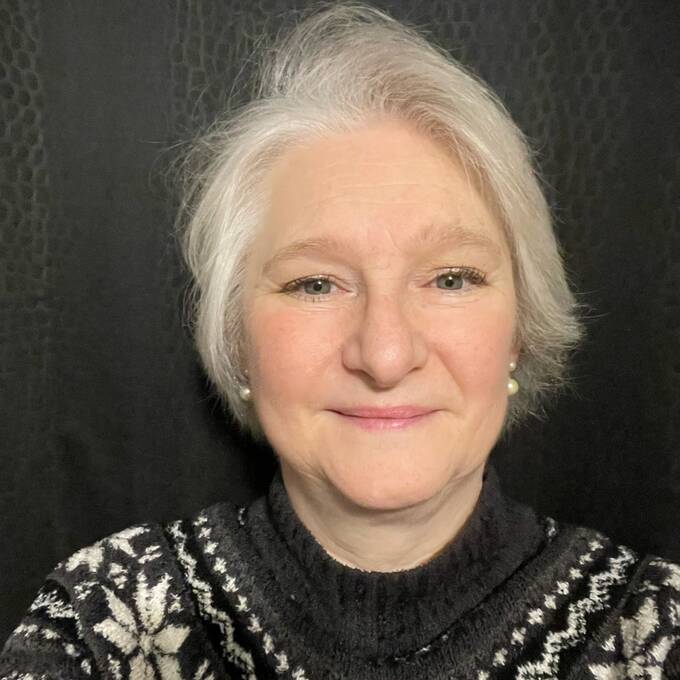 Deb Newell
3 Year's Left On Term
Deb has been attending services at St. Mark's since 2020. She previously attended St. Barnabas and All Saints where she served on the Vestry. Here at St. Marks' Deb has joined the choir, a ministry she truly loves. She also serves as a Crucifer and Lector.
Family and friends are very important to Deb. She spends as much time as she can with her two daughters and son as well as her two sisters, brother, cousins and their families. Her two dogs, Suki and Barry are the reason that she hurries home each day.
Deb is the Program Director of a group home for mentally ill adults in Enfield. She believes that her faith is what keeps her going and guides her in caring for her clients and co-workers.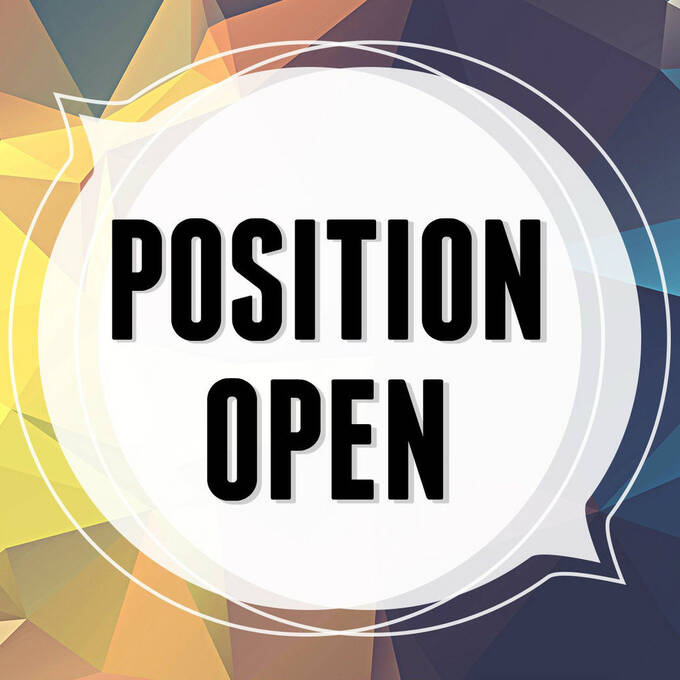 Open Seat
Youth Delegate
If you are interested in this position, please contact Rev. Mia, Dan Tapper or Chris Whitehead