Freely Chosen, Sunday, June 26, 2022
This sermon was preached on Sunday, June 26 by the Rev. Mia Kano. The texts for this sermon were: Psalm 77:1-2, 11-20, Galatians 5:1,13-25, and Luke 9:51-62.
Over vacation, I watched a Netflix documentary on a break-away polygamist sect, the Fundamentalist Church of Jesus Christ of Latter Day Saints, and the devastating impact of their two so-called prophets, Rulon Jeffs and son, Warren Jeffs. The last scene of the four part series is one of those voiceover reenactments, retold by one of the dozens of young wives of the elderly prophet, Alicia Rohbock. In it, Alicia describes how she finally decided to escape from the religious society that controlled her body, kidnapped her children, and dictated every aspect of her life, down to her underwear and the style of her hair. Her mother and her brother helped her pack up all her belongings in a trailer truck. As she drove away behind the truck, she watched as the trailer doors flew open and all her belongings - the dresses, the long underwear, all the teachings of the prophet - were scattered across the highway and run over by passing trucks and cars. In that moment she thought, I have to start all over. Brand new. Brand-spanking new. And that's the last scene, her driving on, free, in control of her own body, her children, her destiny.
The title of the documentary, "Keep Sweet: Pray and Obey," draws from the motto of the elder prophet, Rulon. It describes what he taught a woman's relationship with her husband should always be - sweet and submissive. But the women who escaped the cult would tell you that the patience, faithfulness, kindness, gentleness, and self-control they cultivated were not the fruit of the spirit. They were the fruit of fear and control, and a distinct absence of joy and peace. They were born out of submission to a cruel and abusive yoke.
True fruit of the Spirit comes from freedom. Including love, especially love. It must be freely chosen by the self, within the self. From an authentic, unforced yes to Christ. My mentor's favorite motto summarizes it this way: Let your no's be no's and your yes's be yes's.
In our Gospel passage, we see how Jesus responds to choices made by people and communities, to no's and yes's and choices halfway in between.
Jesus' face is set toward Jerusalem. Because of this, Luke records, he was turned away by a village of Samaritans on his way. Despite their rejection, Jesus refuses to condemn them, punish them, or waste anymore time on them, even at the coaxing of his disciples. He lets their no be a no and moves on - because he is clear about his goal and destiny. He continues forward toward hope, undeterred.
It is for the halfway yes's that Jesus reserves harsh words. Yes, but first let me bury my father; yes, but first let me say farewell. These are good reasons, noble reasons to delay leaving everything behind. I don't think Jesus is condemning grief or closure. These sayings instead highlight that the hardest choices in our lives are sometimes those between two good and beautiful things.
Furthermore, when we make our choice but still remain caught, looking back, wondering what if, straining to see what the other choice would have brought us, our yes is likewise a halfway yes. We are stuck between two realities, as if we are driving away from an abusive life with a truck packed full of all that life's trappings. "No one who puts a hand to the plow and looks back is fit for the kingdom of God." Jesus' response may be less about one's inherent worthiness and more about the simple fact that one's presence in the kingdom is not yet complete until it is freely and fully chosen. Until we let go of what could have been. Until we choose to keep driving after the truck doors fly open, until we abandon our baggage on the side of the highway, until we choose to free ourselves, we may not be ready for what the kingdom asks of us.
Over the past three years, I have had many conversations with parishioners who feel torn between two good and noble values. The stakes felt particularly high for the parents discerning what is best for their children and their family, conscious that they were at the same time modeling how to make good choices in front of their kids. They pondered questions like: should I teach my kids to follow through on their commitments to their sports teams or should I teach them to prioritize making time for church and their faith? What's more important: risks to community health or my child's spiritual and social development? At the heart of all these things was the question, how am I to love, and love well?
Jesus shows us that love, especially sacrificial love, must be freely chosen. When Jesus sets his face to Jerusalem, he is freely choosing to give of himself for us, to break his body for us. Jesus' sacrifice is love because it is freely done. He does not waver from his choice.
As a chaplain to the gynecological and labor and delivery units of a hospital in Sacramento, I also accompanied parents and would-be parents and about-to-be parents caught between two horrific outcomes, trying to discern what was best for their children and their family. My role was to advocate for their right to rely on their spiritual resources and their faith in the face of life-threatening circumstances with no good options, sometimes in opposition to their medical team. These were heart-breaking, terrible choices, ranging from the termination of pregnancy to the halting of NICU life support. They were choices that deserved to be fully informed and freely made, grounded in the true convictions of the people who came to me for guidance, support, and prayer. Grounded in love.
For freedom Christ has set us free. Stand firm, therefore, and do not submit again to a yoke of slavery. For you were called to freedom, brothers and sisters. For freedom is the heart of love.
What does it look like to offer Christ's freedom to ourselves and those around us? First, it looks like finding a way to let our yes's be yes's and our no's be no's, freely and fully chosen. Second, it looks like continuous invitation into a life of deep meaning to those around us, even those who are likely to say no. We respect rejection because in doing so we are ultimately respecting the freedom Christ has given to each of us. Even when others make different choices, we remain faced toward Jerusalem, toward hope and our deeply held goals. Third, it looks like continuous support for people to live out their truest values whole-heartedly and authentically, even, and especially, when the choices are difficult or confusing. Reminding one another that love springs from a whole-hearted, freely chosen yes.
Standing for Christ's freedom looks like reaching out a hand to those who are still not free. People like the cult leader's wife, Alicia, yearning to break from years of mental, spiritual, and emotional prisons. Victims of human trafficking and domestic abuse, those trapped by poverty and addiction, unwanted and cast aside children, every person denied the ability to love or worship or express themselves or care for their bodies as they would freely choose. Standing for Christ's freedom looks like risking for them, fighting for them, even, and especially, when those injustices are being justified by fellow Christians and Christian scriptures.
We set our faces toward hope, life, and the freedom that has been promised to us in Christ. We let the truck doors fly open and we drive on.
Students of Life, Sunday, June 12, 2022
This sermon was preached for Trinity Sunday, June 12, 2022 by the Rev. Mia Kano. The texts for this sermon were: Romans 5:1-5, John 16:12-15, and Psalm 8.
A couple of years ago a teen riding an old rusted bike with no brakes crashed into an older gentlemen's car and dented it. A few days later, the owner of the car returned and presented the teen with a brand new bike with brakes. A photo of the presentation of the gift was passed around the internet - in it, the boy is clearly extremely touched by the older man's gift, hiding his teary face in his hands. The photo made the rounds again in 2021 and popped up again on thousands of people's feeds this week. I suspect the reason this picture keeps getting shared is not just that it is an uplifting moment in a time of stress and strife between generations. It may also be because so many of us can recognize ourselves in the two people: in the young kid who made a mistake, limited by the inadequate tools he had available to him, and in the old man, who is extending forgiveness and generosity out of experience and understanding. Offering another chance, this one with better tools and perhaps a little more wisdom.
There's this one theme that's come up a lot in my conversations with parents of adult children recently. It's the hard-won wisdom that your children must learn things on their own in their own time. Lessons you learned the hard way, they must learn the hard way, too. Things must be told and taught and advised at the right time for them to be truly heard and absorbed. I have great admiration for parents who know this well, because it's often a lesson learned the hard way in itself, sometimes born out of dented cars and not quite developed frontal lobes.
Giving grace to others' mistakes isn't unique to parent-child relationships, of course. Sometimes each of us needs to step back and recognize when the other person is careening through life without a full set of brakes. Here's to everyone who's ever bitten a tongue back when a friend has fumbled into yet another mistake. Here's to all of you who've ever graciously swallowed the phrase, "I told you so."
If we are called to be like that with one another, how much more must God be like that with us? Lovingly guiding, perhaps sighing and chuckling, as each of our lives imperfectly unfold.
And what might it look like to be that grace to ourselves?
"...we also boast in our sufferings, knowing that suffering produces endurance, and endurance produces character, and character produces hope, and hope does not disappoint us, because God's love has been poured into our hearts through the Holy Spirit that has been given to us." Today's excerpt from Paul's letter to the Romans can be read as an admonishment to be grateful for the trials and tribulations of one's life, for how they teach and shape us. Sometimes, especially in the midst of suffering, I don't find that sentiment particularly helpful, although I see why others might. What I have learned to hear in that instead is an invitation toward grace. A reminder to give oneself the time and space to learn. There are stages to growth that sometimes can't be sped up or skipped over. There are things we cannot grasp, or see clearly now, or even bear, not until we get to the other side of this particular challenge.
One of the greatest honors of being a priest is the privilege of walking with people toward the end of their lives, when they reflect over all they have done and learned, their regrets and their gratitudes. I have borne witness to folks choosing to overcome the minor and major sufferings of old age not through denial or secrecy, but through openness and faith. I have seen how the wisest few develop a new kind of quiet strength in the end, even as their bodies and minds weaken. It takes strength to give over one's independence with dignity, true humility to gratefully accept help from one's children and friends, and holy, holy grace to let go of the abilities and gifts that used to define your identity and worth. And forgiving oneself in the end? Well, that takes all three: strength, humility, and grace.
One of the wisest Christians I have ever known served as a teacher for many years - both in her secular life and at church. Ruth viewed everyone around her as constantly learning, and would remind them of that fact - even, and perhaps especially, her priest. We are all students of life, she was fond of saying in Sunday School classrooms and vestry meetings alike. But the true secret to her wisdom was that she regarded herself as a student in all things, even right to the end. She spent her whole life giving herself that grace to be always learning, room for her vision to expand even in her last days in hospice care, which was when I had the great privilege of meeting her.
"I still have many things to say to you, but you cannot bear them now," Jesus says at the end at the table with his friends. There is so much more to come, so much more to be revealed and learned. Our Christian faith is not a closed book, it is also a work in progress.
Jesus wanted his followers to understand that God would still be speaking to them, in new times and new places. Even today, I believe we are still learning new ways of loving and believing and relating to God: ways, methods, and practices inconceivable, and yes, perhaps even unbearable for our ancestors. God is still speaking, as my favorite United Church of Christ slogan declares. Never place a period where God has placed a comma.
"I still have many things to say to you, but you cannot bear them now." Soon it will be the Spirit's turn to speak them to the Church. When my former boss explains how he first began to wrap his head around the evolving position of the church on queer rights issues, this is the verse he cites. It's the one I think of every time I encounter someone who is incredulous that I, a woman, am allowed to be a priest. And it's the one that comes to me when I contemplate all the surprising ways the Spirit may be asking the church to change and grow to meet the new challenges of our time and place.
I'll never forget standing on the floor of the House of Delegates at the 2015 General Convention of the Episcopal Church when the final ballots electing the first African-American Presiding Bishop were tallied and announced. Standing near me was an older member of the Union of Black Episcopalians. Shaking her head in bewilderment, tears in her eyes, she told me she never thought that she would live to see the day. Just then the Church spontaneously broke out into a hymn of praise, hundreds of delegates and spectators singing and crying, and in four-part harmony, too. You'd better believe the Spirit was there in our midst.
We are all flawed students of life, whose progress and process is never fully complete. We must, each of us, travel this road at our own imperfect pace. Our choice is in trusting that the lessons will unfold when and how we need to hear them. We cannot speed up so much of life, but we can choose to be patient in the "I don't know…yet." We can move ourselves from the unforgiving paralysis of "I should have known" to the grace-filled kindness in "Thank God I know now." We can learn to approach the unfolding with faith, with grace, and more than a little self-forgiveness.
On a communal scale, collectively, the Church both moves too fast and too slow, all at once. And yet we worship a God who meets us where we are and loves us too much to leave us there. We have been given the Holy Spirit to guide us from challenge into endurance, into character, and onto hope.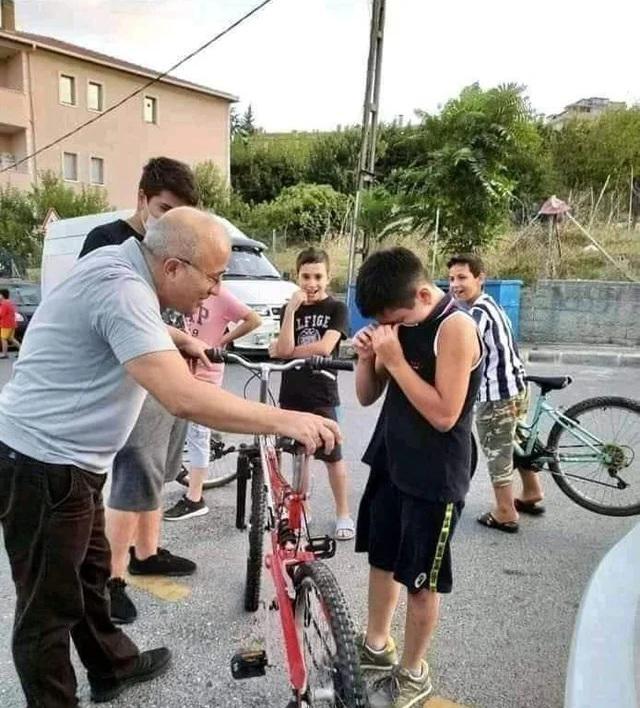 Language of Our Hearts - Sunday, June 5, 2022
This sermon was preached for the Day of Pentecost, June 5, 2022 by the Rev. Mia Kano. The texts for this sermon were: Acts 2:1-21, John 14:8-17, (25-27), and Psalm 104:25-35, 37.
When I lived in the Middle East for the first time, I was part of an immersive language program. We took a pledge to only speak, read, and write in Arabic for four months. So during that time of no English, I got to know a Jordanian university student purely in his native tongue. He was extraordinarily patient with my bumbling Arabic and taught me a great deal about his city, his culture, and most importantly to both of us, his Islamic faith. My new friend was a caring guide to a foreign world with strange perspectives that stretched my mind and heart. I knew him as intelligent, hilarious, and exceedingly chivalrous.
Then, on that last day in Amman, after our final ceremony releasing us from the pledge, I turned to my friend to have my first conversation with him in English. As soon as he began attempting to form words in my native language, my perception of this guy that I gotten to know so well over the course of months, instantly shifted. Suddenly, it was he who was bumbling, ignorant, devoid of humor. It was as if a switched had been flipped. He seemed an entirely different person in a different language.
I realized in that instant if I had only known him in English, I would have missed out on so much of what he had to say and teach me. It hurt to admit to myself that with his heavy accent and halting speech, I would probably have simply dismissed him. How much do I lose out on when I let barriers to understanding hide the fullness of another person? Or when I insist they only communicate in a way with which I am most comfortable?
A key part of the original story of our branch of the Jesus movement, the Episcopal Church, is the right of the people to get to know God and God's story, to worship, pray, and read scripture in their native language. Martin Luther insisted that the Bible be translated into the common tongue so that the clergy would no longer hold a monopoly over the meaning of scripture. Thomas Cranmer gave the Church of England its first book of liturgy, psalms, and prayer in English meant for the common people. Even now, we are constantly listening for how our language, prayers, and theology can be updated and refreshed so as to speak to the world and times we live in. This desire to hear and know God in our mother tongues sets us apart from our sister faiths, Islam and Judaism, who have carefully guarded the original Arabic and Hebrew of their scriptures and prayers for generations. We can trace this Christian impulse of translation back to this moment, here, in the story of Acts, back to the birth of the church. Through the power of the Holy Spirit, all the people gathered around the disciples heard Good News in their own language, came to know the story of God in a way that spoke to them.
The Parthians, Medes, Elamites, and residents of Mesopotamia, Judea and Cappadocia, Pontus and Asia, Phrygia and Pamphylia, Egypt and the parts of Libya belonging to Cyrene, and visitors from Rome, both Jews and proselytes, Cretans and Arabs did not have to change who they were in order to access God. They didn't need to study a whole ancient language to belong and understand. The Holy Spirit came to them, met them as they were, where they were.
This June, Episcopal clergy all across this country will be marching in pride parades in rainbow stoles, posting on social media, and preaching sermon after sermon hoping to spread the Good News that so many people still have never been told: you can be true to yourself and be Christian. You can embrace the uniqueness of your gender and sexual identity while following Jesus. In fact, for you, following God's call on your life might look exactly like loving yourself and others the way that is most true to who you are. God may ask you to grow as you journey in the faith - you may be challenged and stretched and convicted - but you should never be asked to betray what love authentically means to you or who God has created you to be. If the church is ever a place you are required to artificially conform and curtail who you are, we all miss out. We're all deprived of the preciousness that is your gifts, your self. We lose out on all the church could be, is meant to be.
This conviction is grounded in the sacrament we are all about to take part in and renew for ourselves: baptism. Charlie and Molly don't have to do anything to be embraced by God, this church, and the wider Christian family. Baptism proclaims they are loved right now and always, wholly and completely, just the way they are and as they will become. This ritual affirms that their belovedness is permanent and irrefutable. Nothing, no one, can take away their identity in God's love.
As their aunt, it's been such a delight to watch Charlie and Molly learn to speak English. At the same time, my sister and brother-in-law - and everyone who loves them - have been learning to speak Charlie and Molly. We are learning who they are, at their core, their gifts and quirks, who God created them to be.
Their belovedness does not depend on fitting themselves into what's most comfortable or convenient to the rest of us. And thank God! Because we would really be missing out.
In this ritual of baptism, don't be fooled by all of us speaking in unison and answering yes and no together. Pay attention instead to the promises. Baptism is the commitment to discovering what each of them mean for you in your life. In just a moment, we will promise to strive to love our neighbors, ourselves, and God, to respect the dignity of every human being. We will reject the lies and evil that try to convince us of our and others' worthlessness, or that we need to betray who we are in order to belong. We will pledge to find Jesus in our own lives in the language that meets us where we are now - and invites us to grow into what we are called to be. We will commit to the journey of discovering what following God means for each of us in our lives, in our own bodies and languages and vocations.
What makes us a community is not that we are all the same or even that we believe the exact same things. What makes us a community is that we all commit to the same promises.
Whenever we prayed the Lord's Prayer together in my seminary's chapel, we were invited to pray the prayer "in the language of our heart." I came to love that chaotic cacophony of each person praying the same prayer in the version they first learned - in Spanish and Portuguese and Mandarin and Lakota, King James English and contemporary English. That piece of the liturgy brought us back to the beginning: to baptism and Pentecostal birth of the church.
Unity in diversity, one from many. Striving toward the same commandment of love in so many different ways.
What Memorial Gardens Teach Us - Sunday, May 29, 2022
This sermon was preached for the Seventh Sunday after Easter, May 29, 2022 by the Rev. Mia Kano. The texts for this sermon were: Acts 16:16-34, Psalm 97, and John 17:20-26.
Next to the entrance for fourth and fifth graders at my elementary school, there was a small memorial garden filled with pretty flowers and colorful pinwheels, planted by the parents of a young boy who had died. It might seem a little strange to have small children walk past a reminder of the mortality of children at the start of each day. But here I have to remind you that I grew up as an American schoolchild in the 90s and early 2000s. I was in fourth grade when the shooting at Columbine high school happened; the garden sat right outside the doors we were trained to lock and the desks we learned to huddle behind in active shooter lockdown drills. By the time I was 10 years old, I was already being asked to confront the reality that going to school meant I could be in danger of dying by a gun wielded by a fellow child. So in the face of that, the memorial garden was instead a poignant lesson of the endurance and depth of a particular kind of grief, a grief no person should ever know, that of a parent burying a child. The garden stood to say: this love never ends, even when little lives do. Grief, Jamie Anderson once wrote, Grief is love with no place to go. Here, this small, beautiful sanctuary of carefully tended, budding life, was somewhere for a small part of all that love to go.
This weekend is a time we as a nation have agreed to set aside to think about how we memorialize our dead. This Monday is all about remembering lives ended too soon, daughters and sons - so many sons - lost to the cruelty and callousness of war. We have a tendency in this country to set up huge stone markers to immortalize our war dead: plaques and statutes and lists of names made of metal and stone. Their permanence is meant to underscore our vow to always remember their sacrifice. These markers are built to withstand the elements, erected once and for all time. There is something a bit disingenuous about great stone monuments, however, something that memorial gardens capture much better.
Memories are fragile. Memories, like gardens, need to be tended to. Stories need to be retold, seeds replanted. Grief goes through cycles - seasons - of relevance and poignancy. Throughout it all, remembering and honoring loss asks something of us year after year. Memorial gardens make that ongoing commitment tangible.
The choice to plant a garden in response to a tragedy is the defiant choice to create a space of natural beauty in the face of the world's ugliness, life in the aftermath of death. Confronted by the brokenness of the world as it is, the memorial garden dares to define the world as we know it should be: tender, fruitful, filled with peace. Its seedlings and buds demand our return, season after season. We kneel to spread mulch over its soil, bow to water its roots, lean in to sniff its blossoms, we trim and weed and prune. We pray with our hands and our feet and noses, our spades and shears and hoses. Those rituals change and reorient us. They teach us to see one another as life to be tended to, protected, and appreciated.
Of course, I am preaching to a parish who knows gardens. St. Mark's beautiful memorial garden was a key part of my first tour here. Many of you have been generous in telling me the stories behind its blossoms and branches that are so beautiful this time of year. And of course, there's our rainbow garden, which just this week is being resown by our Bhutanese neighbor church once again.
This is a place and a community that understands faith needs to be tended to, year after year, actively reinvested in with time, talent, and treasure, season after season. This church is not a big stone memorial. This church is an Easter garden, bursting with life.
You know, they tried to put Jesus in a great stone tomb. They rolled a huge boulder over the entrance of hewn rock. But that's not when our story ended; that's not how our God works. Our God broke open the tomb and transformed the world through human hearts and hands. Resurrection required a response from all who witnessed it. One violent tragedy on the cross rippled out into a powerful movement for love.
The central act of our faith is a memorial feast, a returning to the table to listen again for Jesus' farewell words to his friends and to take to heart what they ask of us. In today's Gospel, we overhear Jesus' final prayer at that table in the Gospel of John, in which he lays out God's dream: the world brought together as one through the love and witness of Jesus' followers. Times like this past week remind us of how far we have yet to go and the work before us. Preventing the next school shooting, the next violent war, the next unspeakable tragedy, requires more than standing before a stone in prayer. It demands that we recommit to tending to the most fragile and vulnerable buds in our communities. To remember the dead properly is to remain vigilant to the insidious ideologies and idolatries that threaten our peace; it is to act and vote and march, plant and weed and water.
And so I'll end with a piece of one of our Eucharistic Prayers, the one where we pray,
"Open our eyes to see your hand at work in the world about us. Deliver us from the presumption of coming to this Table for solace only, and not for strength; for pardon only, and not for renewal. Let the grace of this Holy Communion make us one body, one spirit in Christ, that we may worthily serve the world in his name."
Amen.
Daring to be Open-Hearted - Sunday, May 22, 2022
This sermon was preached for the Sixth Sunday of Easter, May 22, 2022 by the Rev. Mia Kano. The readings for this sermon were Acts 16:9-15, Psalm 67, and John 14:23-29.
In the early 1950s, a down and out kid named Gary kept showing up at a small library in Chicago. His parents were absent and neglectful, swallowed up by alcoholism, and so for this young teen, the library became a sanctuary. Years later, Gary reminisced about the library in an interview with NPR,
"The librarian - she watched me for a while. I was kind of this urchin, you know, a street urchin. Then she finally said, you want something? I said, nah I'm OK. And she gave me a card and - hard to talk about it. It was a card with my name on it. And, God, nobody had given me a - anything like that. Nobody gave me anything."
The librarian also gave him books, starting out with one book a month and then one book a week. In turn, he would tell her his own imaginative stories, which he called thought pictures. Then one day, the librarian pulled him aside and gave him a Scripto notebook and a new number-two pencil, for writing down some of his own thought pictures. Gary was skeptical. "For who?" He asked. "For me," she said.
In the end, it would be for more than just her, of course. Gary, Gary Paulsen, would go on to author hundreds of books. You may have read some of them. One, Hatchet, was required reading when I was in school. Another, "Dog Song," won Gary a Newbery Honor. His books stood out for their raw honesty and struck a chord with young readers turned off by other fiction, especially young boys. In his memoir, "Gone into the Woods," and his interviews, Paulsen credited the librarian's kindness as the turning point that changed his life, saying, "None of this would have happened except for that." Except for that librarian, that notebook, that moment of open-heartedness.
In Acts, we are primed to think about how Paul changes Lydia's life - how God changes Lydia through Paul. God opens Lydia's heart so that she listens to the truth of the Gospel and she is moved not only to receive baptism herself, but also to baptize her whole household. God opens her heart and in response, Lydia opens her home, hosting the weary apostles.
Then, while Paul goes off on his adventures and missions, Lydia stays to found a key early church, the church in Philippi. She does the hard work of building and holding together a fledgling community, grounded in that first act of open-heartedness and hospitality. We get hints of that community in Paul's letters back to them, collected into our Bibles as the Epistle to the Philippians. Lydia's remembered in all sorts of denominations as a saint; the Orthodox Church gives her the title, "Equal to the Apostles."
In all this, I can't help but pause to wonder how Lydia might have changed Paul. We can see that Paul is perhaps a bit lost - remember he's not following some clearly laid out plan with guaranteed success. He's relying on strange visions to guide his next steps, he's ending up on the outskirts of strange cities. What would it have felt like for Paul to be met with this open-hearted woman? What would it have been like to be welcomed into her home after his long travels? How might an encounter with one open-hearted, generous soul have reinvigorated Paul? I wonder what she taught him.
Perhaps you, too, have encountered an open-hearted person at just the right moment in your life, when you were weary or alone or lost. A teacher, a coach, a friend, a stranger. Someone who opened their heart to you when yours was troubled. For me, there was the military chaplain I met in the deserts of Jordan. Working for international NGOs on a Fulbright grant, I was two years into giving up on God, on my faith, and on my childhood dream of becoming a minister. But this one chaplain - who wasn't even Christian himself - took the time to encourage me, dared to suggest that there were gifts still inside me to be used in the spiritual service of others. None of this would have happened except for that.
We risk so much being open-hearted in this world. It took barely a week and a half for the scammers to start sending out solicitation emails to parishioners in my name! When you've been hurt, and when you are grieving, it can feel foolish to approach your life with an open heart. After disappointment and betrayals, open-heartedness can feel difficult even within a marriage, a family, or close-knit community. When we are relentlessly bombarded with reminders of the violence and cruelty of the world, the virality of hateful rhetoric and racism, as we have been this week, open-heartedness can feel downright naive. That's why I think it is important to notice that it is God who opens Lydia's heart to the strange band of missionaries and the truth they had to say. She does not do it on her own - God is right there with her.
Jesus says to his followers in a dark and frightening hour, on the eve of his brutal execution, "Do not let your hearts be troubled, and do not let them be afraid." Jesus says to us, You are not alone. I will not leave you to figure this out on your own. Yet his invitation is clear: choose peace over fear. Let your heart be opened.
There's a chance this week - or the next week or maybe years from now, that you will have the chance to be that open-hearted person in someone else's life. There's a chance that you will meet a troubled heart, lost and afraid. It might be a stranger, but it could be your own relative, or friend, or child. I believe that one of the reasons we come here, to this place, week after week, one of the reasons we pray and practice finding Christ's peace in our hearts, is so that we might be ready to be open-hearted in moments when it feels most impossible, foolish, and naive. We seek the nourishment, refreshment, and rest that enables us to recognize God opening of our hearts at the moment we are needed most.
Gary Paulsen has said that the librarian who changed his life probably never knew he went on to become a successful author. He never knew her name. Plus, his first books weren't even published under his. It's quite possible that she never learned how God used her gesture of open-heartedness to touch so many young readers. It's possible that we may never know how our own open-heartedness has changed the world, years later, lives later.
Jesus invites us to open our hearts, our lives and our homes, anyway. Jesus invites us to look for the troubled hearts among us and to be the peace he gives.
Embracing belovedness - Sunday,May 15, 2022
This sermon was preached for Sunday, May 15, 2022 at St. Mark's Episcopal Church by the Rev. Mia Kano. The texts for this sermon were: Acts 11:1-18 and John 13:31-35.
A couple weekends ago, I took my previous parish's youth group on a local service trip called CityReach. The program connects teens and adult volunteers with the work of common cathedral, an outdoor church community for the unhoused in Boston - very similar to everything I've heard about your work here with Church Without Walls. The power of CityReach is that the program is led by folks who either currently live or have lived on the streets of downtown Boston. For that weekend, they are our teachers. Our guide led us on a tour of the streets of Boston through the eyes of someone who had grown up sleeping in its alleyways, busking on its street corners, and shuffling in and out of prison. On Saturday, volunteers give out clothing donations and food to guests - "family members we haven't met yet" as our priest Rev. Mary told us to think of them. Over and over again, our leaders stressed that it wasn't about the items we were giving but rather the relationships we were forming, however fleeting. We were there to provide life-saving sleeping bags and coats, yes, but also dignity and compassion. Our task was to remember a face, a name. We were to leave from that weekend knowing people as people, not just a statistic or societal blight.
In our reflection after the event, one of the chaperones spoke about assisting a woman with selecting a coat. He admitted he was focused on form and function - could this coat or that coat be a practical choice for her in this weather. But when the woman tried on a coat she turned and asked him simply, "Does this look good on me?" In that moment, the volunteer remembered the stories our leaders had told us about being turned away on the basis of smell and appearance, being judged as unclean and unworthy because they looked like they had no housing. A coat that could help this woman blend into normal society, take a seat at a coffee shop or sit in a library unharassed, that was just as vital as warmth or rainproofing. She wanted and deserved to feel beautiful. This was the gift we were here in that downtown church to give. So he smiled and said, yes. Yes, you look great in that one.
Our leaders explained to us that no matter how much self-worth and confidence you begin with, when you spend day in and day out being told you are worthless by glares and scoffs, cruel words and neglect, it is impossible not to have all those lies worm their way inside of you. When the world treats you as unclean, you begin to believe you are.
But a second time the voice answered from heaven, `What God has made clean, you must not call profane.'
Peter had just spent his days witnessing God's incredible miracles, chief among them the bestowing of the Holy Spirit upon those he had long been taught were outside of the covenant, beyond God's love. And yet when the new leaders of the budding church called him back to Jerusalem, their first question to him was not of praise and to awe at how he had brought in so many new believers. Instead their first question carried a critique - why was he mingling with all the wrong people? Peter responds the only way he can. He tells a story of what he has seen and known. He has witnessed the Holy Spirit falling on the uncircumsized, non-Jewish Gentiles, just as it had fallen on each of them. This distinction that they had thought was so important for so long, the Spirit told him clearly did not matter any longer. "Who was I to hinder God?" Peter asked. Isn't this what Jesus was doing when he went around eating with the prostitutes and the sinners? Isn't this what he meant by the baptism of the Holy Spirit? Have we not been told all along that God's vision for the world is greater and more expansive than we can possibly imagine?
The plight of unhoused people is perhaps the clearest example of how social and wealth divides trick us into treating what God has made clean profane, who God loves as unlovable and undeserving of dignity. But our traditions and twisted theology can do that, too. In ancient times, God gave humankind sacred and beautiful laws meant to guide us toward the way of love. Then God sent us prophets to remind us that those laws were all about love whenever we forgot. But again and again, we turn around and misuse them to divide people into clean and unclean, worthy and unworthy. We even turn around and divide up our own sense of ourselves.
Right now on borders all over the world, some people are allowed to cross over to safety while others are left to languish - simply because where they were born renders them unclean according to national policy. Right now, in group homes and orphanages, some children are being taken in and others are passed over - simply because their age or disability or trauma classifies them as too damaged to be loved. There are moments in our lives when we permit a policy or social rule or codified law to lead us away from the brave choice to love the one in front of us as they deserve to be loved. Without Peter's openness to the movement of the Holy Spirit, he could have fallen into that trap, just as the Jerusalem apostles had done. He could have missed seeing how God's dream for the world was fuller and grander than he had ever guessed.
There are moments in our lives when we allow some external expectation to convince us that we are less than, unclean, unworthy. And when we do, we miss out on the Holy Spirit's movement before us, within us. We stumble into getting in the way of God's wide and boundless dream for all of humankind.
In our efforts to make sense of right and wrong in the world, we have so easily forgotten what Jesus attempted to make so simple here in his parting words in the Gospel of John: it's all about love. Or as Presiding Bishop Michael Curry puts it, if it's not about love, it's not about God. If a rule or a law or custom or habit turns us away from love of another, if it results in more poverty, more brokenness, more suffering and neglect for any child of God - it's not of God. Jesus did not say, they will know you are my followers by the rules you enforce or the sins you avoid. Jesus said, they will know you are mine because of how you let yourself be loved by me and in turn, how you share that love one with another.
For me, the person who's name I remembered, whose story I agreed to tell, was Leigh. Leigh told me in a quiet, heartbreaking moment about a church that had turned him away because of his homelessness. But there, in his common cathedral church, Leigh is a vital, strong, and respected leader, whose spirit has made an impact on hundreds of young people over the course of two decades. He lets himself be loved, he shares the love he's known. At the end of our day of service at CityReach, Leigh made an offhand comment that stuck with me. "Sometimes I think that the people on the street are the closest to God of everyone." Leigh knew in his heart that the Holy Spirit was moving in his life, even when so much had told him otherwise. His claiming of his belovedness became a gift to his community, his church, to each of us.
Every day I serve here, I hear another story from one of you about how St. Mark's has been that place for you - a place to be loved and share love - and I am so grateful. Your claiming of your belovedness here in this community - that is a gift to us.
Amen.
This sermon was preached for Good Shepherd Sunday, May 8, 2022 at St. Mark's Episcopal Church, East Longmeadow by the Rev. Mia Kano. The readings for this day were: Acts 9:36-43, John 10:22-30, and Psalm 23.
Yea though I walk through the valley of the shadow of death…
At one of my learning parishes, the rector came into my office a bit baffled. He had just been meeting with a family loosely connected with our parish whose relative had died. They had been selecting hymns and readings, and doing all the preparation work required for the upcoming funeral. Knowing the family was relatively unchurched, my priest pulled out the old funeral standby, Psalm 23. But the family balked. The Psalm, you see, included the word death in it. Too depressing, the family decided. Who wants to dwell on death?
My rector at the time was never one to tell someone how they should, or shouldn't grieve. But he was, understandably, wondering a bit about how to get through a funeral without touching on the subject of death. How can we claim the power and hope of the resurrection without acknowledging, naming, grieving death?
I have recited Psalm 23 many, many times. At nursing homes and funeral homes, gravesides and hospital rooms, whispered it into my grandfather's ear on his deathbed. It is this line, "Yea though I walk…"--it is that line that never fails to choke in the throat or bring a tear to the eye. But not, I think, just because it is sad. No, this psalm is more than that - it is defiant. Even though I am in the midst of death, even though I am surrounded by the forces of decay and decline, fear and foreboding, I will refuse to be afraid. Because you are with me. "Thou preparest a table before me in the presence of mine enemies…" This psalm is infused with defiance and courage. We say it together in the face of death because it gives us the courage to name death and claim hope in the same breath.
Peter's healing miracle from our Acts passage today echoes an earlier miracle by Jesus in the Gospel of Luke. A man named Jairus falls at Jesus' feet and begs him to come save his dying daughter. But while Jesus is still on his way to her, someone comes from Jairus's house to tell him, "Your daughter is dead; do not trouble the teacher any longer." Don't bother. But bother he does. When Jesus reaches the house, he finds it filled with weeping mourners so convinced that the child has died that they reportedly laugh in his face when he proclaims she is merely sleeping, and that her story isn't over yet. Jesus takes the girl by the hand, but Jesus commands her, "Child, get up!" Her spirit returns, she gets up at once.
Our story from Acts has so many striking parallels - it's clear that Peter knows what to do and say because he has seen Jesus do the same. He knows to clear the room, he knows to call her name, to reach out his hand to help her up. But there's a major difference here between these two stories, too. The people who surround Tabitha, the widows she has lovingly supported and served in a lifetime of good work, they call on Peter after she has died, after they have washed her body, laid her out on her bed. Unlike the person from Jairus' household, these friends refuse to say, don't bother, she is gone, but instead, come quickly without delay. They face death, they hold and handle death. They weep and feel and mourn. And yet, they claim hope anyways. They insist that Tabitha and her works be known and celebrated by the apostle. Her community chooses to reach for a future with their friend beside them, a future in which her ministries continue to thrive.
Here's another important difference between the two healing miracles. Peter stops to pray. Peter stops to listen to and call upon God. This simple act reminds us that this miracle is God's doing, not Peter's. So it's also not the only way this story could have gone, not the only miracle God could have chosen. The church that Tabitha built through her ministry and good works was alive and real even after she had died. Gathering to remember and weep together - that's church. Gathering to hope together - that's church, too. God chose the miracle of bringing the center of their community back to life, and through it, brough many in Joppa to Christ. I can't help but wonder what it would have looked like for those widows and saints to have carried on Tabitha's church in a new way themselves, serving and giving to those in need through her example. I think that would be another kind of resurrection miracle, too. Perhaps just as powerful.
I am standing before you today because I have seen in you a deep belief in the truth of resurrection. It drew me in, irresistibly. When I came to visit here, your vestry representatives told me all about the ministries and activities they've loved here, just like Tabitha's community showed Peter her textile work and the impact of her donations. And they spoke bravely and honestly of death, of the dark valleys you have walked through, of the tough times your community has known together. You named isolation, fear and loss, boldly. You did not pretend that everything's been okay. You showed me that you are in the middle of asking the hard, courageous questions we all need to be asking in these days. In doing so, in the same breath, I heard you claim hope. I saw you weep tears of grief and tears of defiance. I heard you begin to imagine this community in new forms, honoring the essence of your identity, looking toward serving God's people as they need now. That is faith. That is the faith that built the church then, and builds the church now.
Our Easter faith is not about ignoring death, or grief. It is not about refusing to weep,it is not about pretending that Good Friday never happened. Resurrection is neither the denial of death nor its erasure. It is its transformation. Easter is about how faith transforms both death and grief. This moment in our church year asks us to stop and listen for where and how our shepherd is calling us to get up and go and do.
We have walked, this community, this nation, this world of ours, through the valley of the shadow of death. We are walking this way still, in so many ways. The enemies that sit at our table are hatred and violence, ignorance and apathy. But we take our place anyway. We say Alleluia anyhow. We stop and pray. Then we reach out our hands to one another and help each other to our feet.
Let us pray.
Mothering God, you are with us. Thank you for bringing us together to sing and praise you, to weep and rejoice, and to tell your story. Bless St. Mark's in this new time in our community life.
Shepherding God, guide this community along right pathways. Restore our souls. Teach us to be like Tabitha, serving and giving the needs of God's people. Remind us to stop to listen for your call in our lives.
And always, strengthen our faith and hearts that we may see the power of the resurrection in all its mystery, active in the life and works of St. Mark's.
We pray all this in the name of our one true pastor, Jesus the Christ,
Amen.